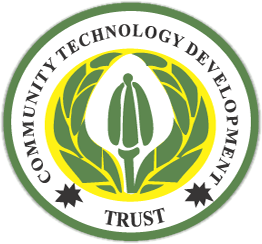 Get To Know Us Better and Identify With Our Cause.
Community Technology Development Organisation (CTDO), formerly Community Technology Development Trust (CTDT) is a non-profit making, Non-Governmental Organisation (NGO) operating in 31 districts of Zimbabwe. CTDO promotes integrated agro-biodiversity conservation, environmental management, food and seed security, water and sanitation and policy and advocacy programmes with the aim to promote sustainable livelihoods.
The organisation strives to contribute to increased household food and nutrition security through sustainable food systems, gender sensitive and social inclusion approaches. CTDO strongly believes that sustainable management and use of agro-biodiversity and increased agricultural productivity require a holistic approach, and to this end, focuses on bringing farmers and their representative unions, researchers and agricultural extensionists, consumers, policy makers and all other relevant stakeholders together in defining sustainable community development models.